Keep Your Pool Safe All Year-Round
Protect Your Pool With A Trust Yard Guard Pool Safety Coverâ"¢
A Canadian Made Yard Guard Pool Safety Cover™ will keep your pool safe and looking great all year-round. Colonial Pools can measure and install a cover, custom-designed to fit your pool in green, blue, tan, grey or black, that you can walk on, and is exactly that…. safety and peace of mind!

It is attached to anchors that are drilled into your deck. Water runs through them, so there is no stagnant water sitting on top. Everything blows off of them. These Canadian made covers have upgraded deluxe hardware.
The Yard Guard Solid Deck-Lock System is the latest in pool cover technology and offers increased protection due to it's solid top design. These covers come in reinforced vinyl and reinforced webbing, both top and bottom on every seam, protected by rub strips. If you want the best for your pool, Deck-Lock is it.
Features & Benefits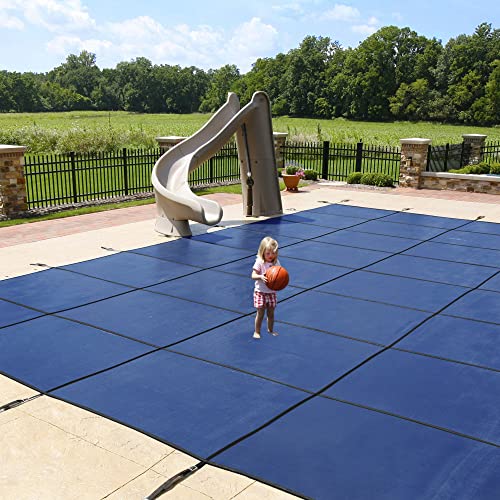 Click an image to enlarge